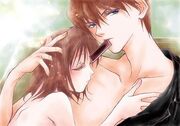 Azureshipping is the relationship between Seto Kaiba and Anzu Mazaki many fan fic mostly English speaking, the term "
Azure
" is because both characters have
blue eyes
.
In most fanfics or doujinshis they have a secret relationship years after the departure of Pharaoh Atem the past, kept secret because Anzu's friends would not approve.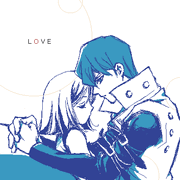 The version of the old couple's Royalshipping between Priest Seth x Anzu fics usually start with Anzu as a concubine of the Pharaoh can never be Queen because he has blue blood, she meets a handsome young man at the party Pharaoh known one night and then learns that the young man is the High Priest Seth, cousin of Pharaoh.

The couple works for Anzu fans who prefer a more serious guy in turn complements very well with her character.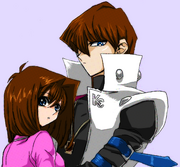 One  the best fanfic is The night before
Ad blocker interference detected!
Wikia is a free-to-use site that makes money from advertising. We have a modified experience for viewers using ad blockers

Wikia is not accessible if you've made further modifications. Remove the custom ad blocker rule(s) and the page will load as expected.